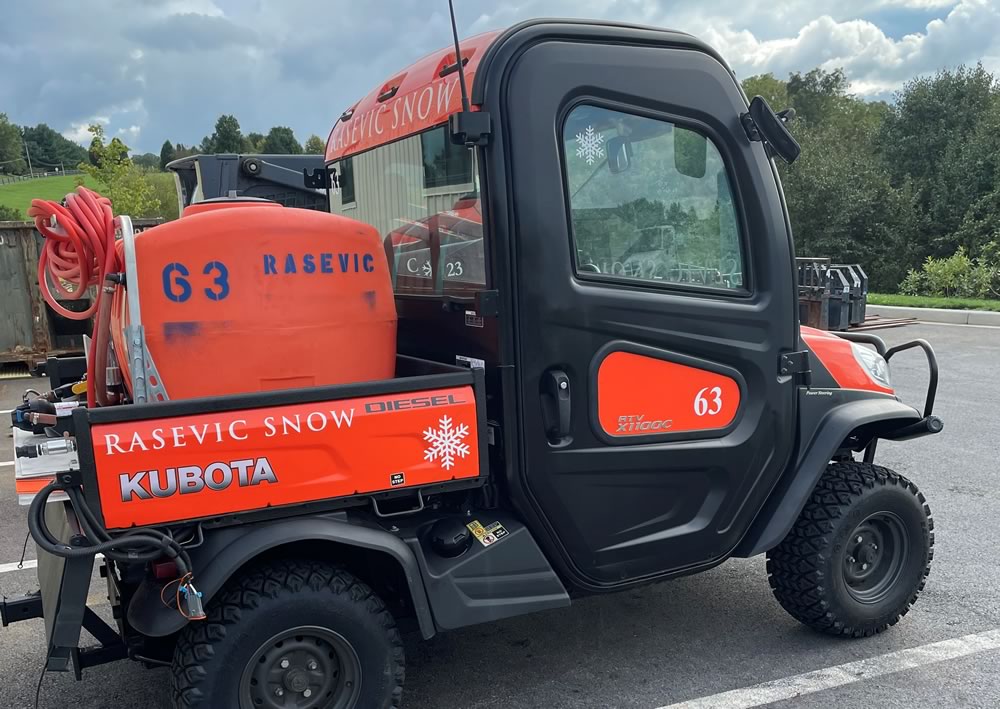 Along with ice melt products, we supply Brine Equipment to snow and ice management contractors.  Brine is a fantastic way to keep roadways, highways, parking lots, and bridges clear of slippery ice and snow.
At Snow & Ice Salt & Chemicals Unlimited, we carry brine equipment that is reliable and effective for most applications. All of our products are available for winter pick up 24/7 at three locations in Maryland. We have snow removal companies and some municipalities pick up supplies and equipment from Washington DC, Maryland, Virginia, Delaware, Pennsylvania and West Virginia allowing us to pass on great pricing, but it also helps us be sure we always have plenty of inventory for you. Are you further away? Call us about pricing for shipments anywhere in the United States.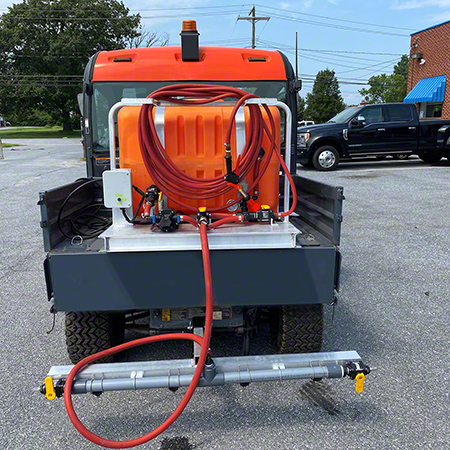 100 Gallon Sprayer
These 100 gallon brine sprayers are easy to install in the back of RTVs. They have a slide-in design with a 3PT frame for tractor compatibility. The 100-gallon tank sits on a durable aluminum skid that resists corrosion. The 12-volt pump has a wireless on/off system for ease of operation.
The aluminum-covered boom sprays a 4' path and plugs into the hitch. This sprayer also comes with 50' of spray hose with Udor spray gun.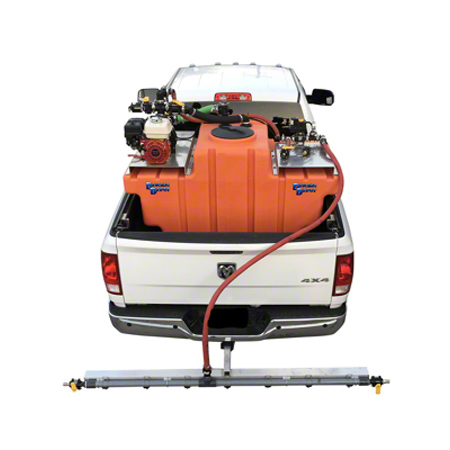 300 Gallon Sprayer
Our 300 gallon brine sprayer is especially designed to fit in the back of pick up trucks. It has 3-lane electric valves and wireless control for easy operation. The reliable Honda GX160 4.8HP engine is manual start with a Banjo 2"x2" Poly self-priming pump. The aluminum covered boom on this sprayer is 7 feet long with Reese hitch plugin and 1.5" CPVC SCH80 pipe and 2 GPM solid stream tough stainless steel spray nozzles that resist corrosion.
In addition, you'll have 2 boom buster nozzles and bexclamps, along with a tough TeeJet 450 manifold bank. This sprayer system also comes with a remote tank fill fitting with quick coupling for fast setup and easy operation.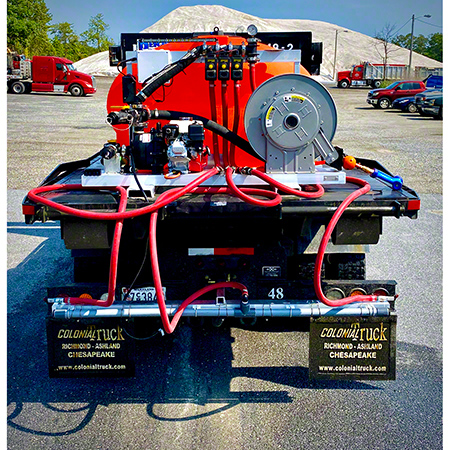 535 Gallon Sprayer
This mid-size sprayer has a powerful elliptical leg base. It includes 3-lane electric valves with convenient wireless control. The 535-gallon tank has built-in baffles for added spray control and consistency.
It's easy to load this sprayer onto your truck with its aluminum skid base that features fork lift pockets. It's powered by a reliable Honda GX160 coupled to Banjo 2" pump, and also features a durable TeeJet 450 manifold bank.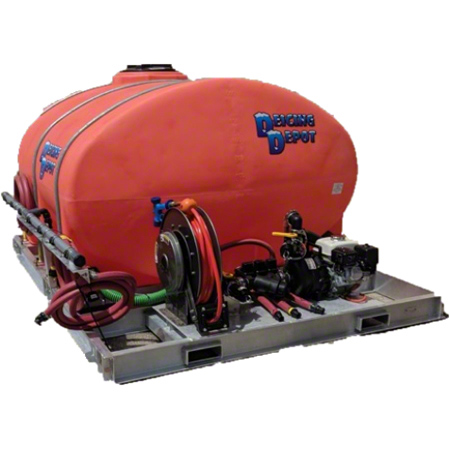 1,035 Gallon Sprayer
This 1,035 brine sprayer system is perfect for commercial job sites and more. It has a sturdy elliptical leg base with built-in baffles and 3-lane electric valves with convenient wireless control. The aluminum wrapped skid has forklift pockets for easy moving, loading and unloading.
It's powered by a Honda GX160 system coupled to Banjo 2" pump, along with a TeeJet 450 manifold bank.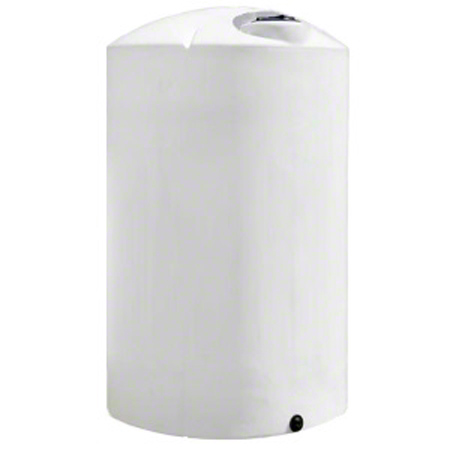 6,000 Gallon Tank
Our 6,000 gallon heavy duty tank has a vertical design: 1.9 specific gravity and sized at 102 inches x 182 inches. It has a 2" bulkhead and 16" lid for easy access and filling.
24/7 Pick Up of Brine Equipment
Contact Us About Brine Equipment