Rock Salt & Bulk Salt for Snow
Rock Salt is a cost effective product for melting snow and ice on roadways, highways, parking lots, and bridges, rock salt is a reliable recommendation for winter road deicing. Our rock salt is treated with YPS (yellow prussiate of soda) anti-caking agent to help resist caking and prevent clumping. Bulk salt deicer is a standard for winter maintenance deicing programs and requires less spring cleanup than sand or other abrasives.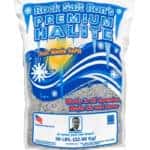 Looking for bags or palettes of rock salt instead? We carry Rock Salt Ron's Premium Halite in 50 lb bags. It works in all spreaders to melt ice and snow. At Snow & Ice Salt & Chemicals Unlimited, we have both solar and mined bulk salt available for pick up 24/7 at three locations in Maryland. Snow removal companies pick up rock salt from Washington DC, Maryland, Virginia, Delaware, Pennsylvania and West Virginia so we make sure we are fully stocked at all time. Shipments can also be made anywhere in the United States by ordering 50 lb. bags by the pallet.
Rock Salt Highlights
Rock Salt is nearly 100% Sodium Chloride, a low cost chemical that can be used to melt large areas of snow and ice effectively.
We carry Cargill Bulk Rock Salt which is a coarse screened, translucent to white crystalline solid obtained from a domal salt deposit in Louisiana by physical mining. The salt is exploited by drilling and blasting with explosives in a manner similar to that used in other types of mineral mining. The mined salt is then crushed, screened and hoisted to the surface where it is loaded directly into barges.
---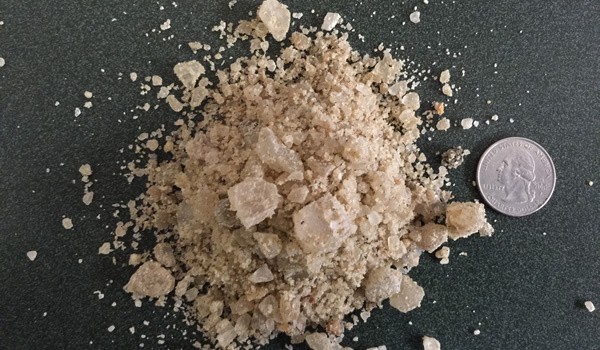 Melting Point
Rock Salt begins to lose its effectiveness when temperatures fall below 15°F. There is still measureable ice melting taking place; however the addition of an additive such as liquid magnesium chloride can help make it more effective at lower temperatures.
Rock Salt Lowest Effective Temp: 15°F
Contact Us About Rock Salt