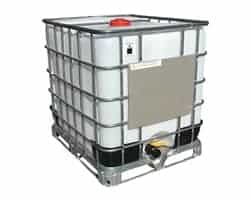 Safe n Sure Brine MSDS
We are a trusted Safe 'n Sure Liquid Brine Supplier for cost effective anti-icing of roadways, highways, parking lots, and bridges. Brine is reliable and effective as an anti-icing pre-treatment before a winter storm has begun to prevent snow and ice from freezing to surfaces. Applying liquid brine works just as well as rock salt, but uses significantly less product.
Until salt forms brine it will do little to stop snow from freezing to the pavement surface. Adding rock salt to roads ultimately creates brine once it breaks down. Adding liquid brine before snow and ice start to form gets you ahead of the snow and ice.
At Snow & Ice Salt & Chemicals Unlimited, we stock both Safe 'n Sure Ice Melt and Safe 'n Sure Liquid Brine and it is available for winter pick up 24/7 at three locations in Maryland. We have snow removal companies and some municipalities pick up rock salt from Washington DC, Maryland, Virginia, Delaware, Pennsylvania and West Virginia allowing us to pass on great pricing, but it also helps us be sure we always have plenty of inventory for you. Are you further away? Call us about pricing for shipments anywhere in the United States when you order convenient 50 lb. bags pallet quantities.
Liquid Brine Highlights
Effective for Anti-Icing
Low-Cost
Faster Response than Dry Salt
Less Waste (no roll-off or blowing)
---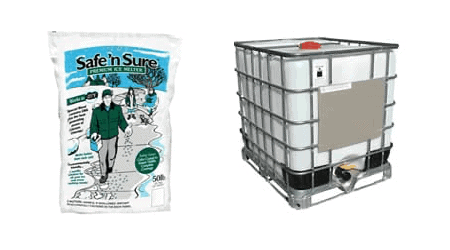 How It Works
Brine is typically applied by trucks carrying tanks, which have pumps to
spray the brine onto the pavement surfaces. In many places lines or
stripes of brine can be seen on a road before snow falls. This layer of striping prevents the snow and ice from freezing to (or icing onto) the road.
---
Melting Point
The melting point of brine depends upon the final blend of water and sodium chloride. Typical brine is about 24% sodium chloride and 76% water. That solution generally freezes at about -6°F unless it is further dilluted. Obviously the more water in the solution, the higher the freezing point.
Brine Lowest Effective Temp on Average: -6°F